2000W Portable Power Supply
2000W,220V
| | | | |
| --- | --- | --- | --- |
| Dimensions(L*W*H) | 464*369*262mm | Weight | 27kg |
| Standard Capacity | 3.7V,612000mAh | Rated Capacity | 2264.4W |
| Overload Protection | 2100W±80W | Cigarette Lighter Output | 14V,8A |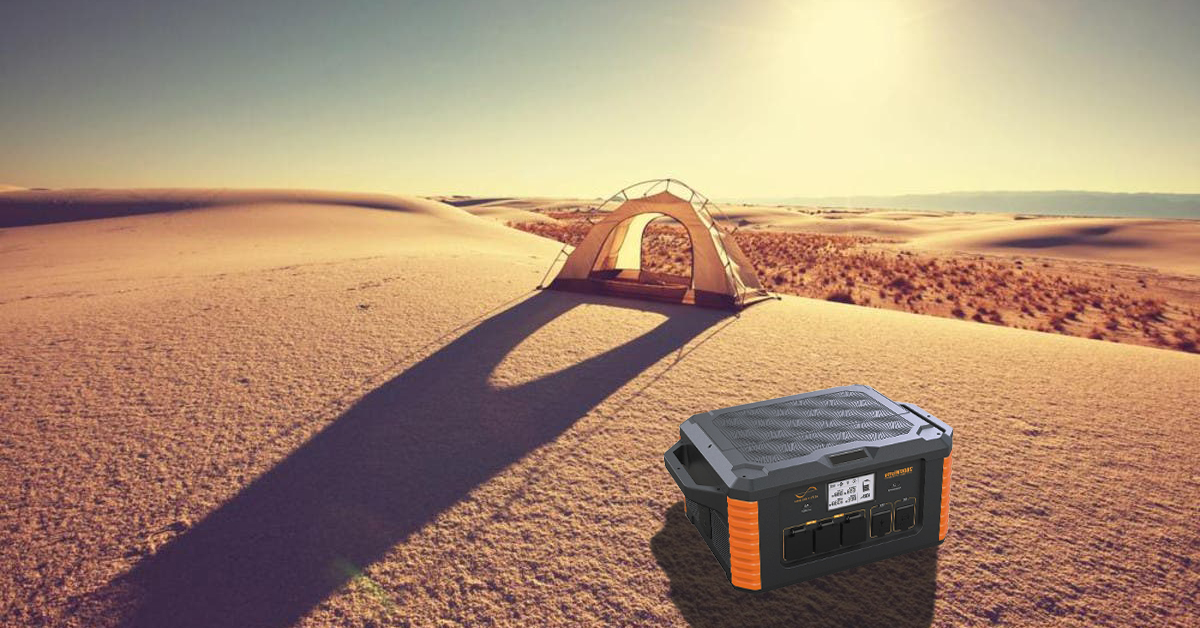 Description / Parameter
---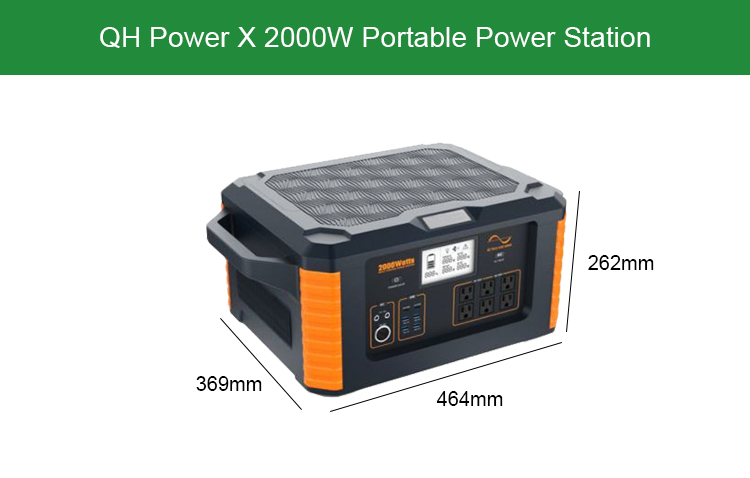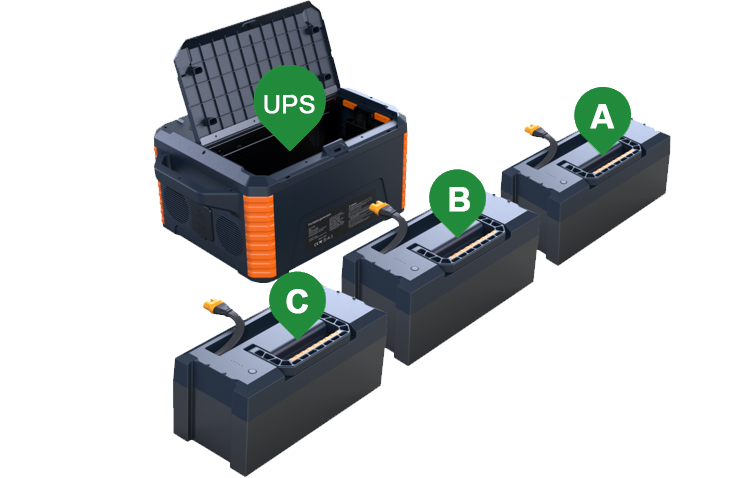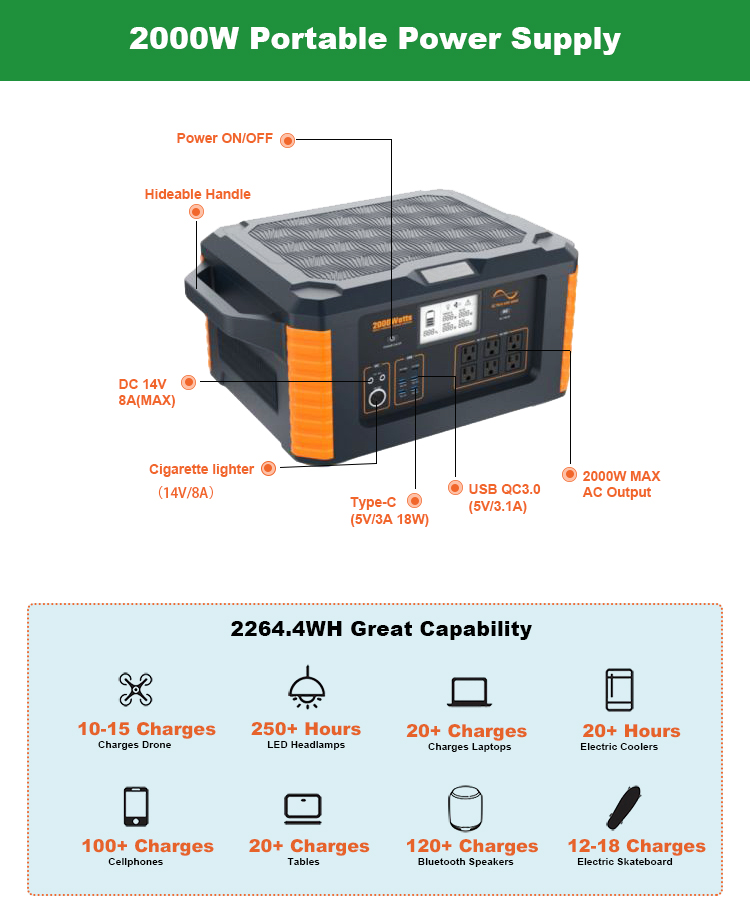 | | | | |
| --- | --- | --- | --- |
| Dimensions(L*W*H) | 464*369*262mm | Weight | 27kg |
| Standard Capacity | 3.7V,612000mAh | Rated Capacity | 2264.4W |
| Input Charging Voltage | 12~ 26V | Working Temperature | 0~40℃ |
| Overload Protection | 2100W±80W | Output Waveform | pure sine wave |
| DC Output | 14V,max current is8A | AC Output | 110/220-240V±10%,50Hz |
| Cigarette Lighter Output | 14V,8A | Each Ports Power | 18W |
| Charging Input Voltage | 96-130V/200-260V(Max1200W) | Three DC Ports | including one cigarette lighter port |
| AC Output Standard Optional | USA Japan Europe Australia etc. | Type-C Output | PD60W |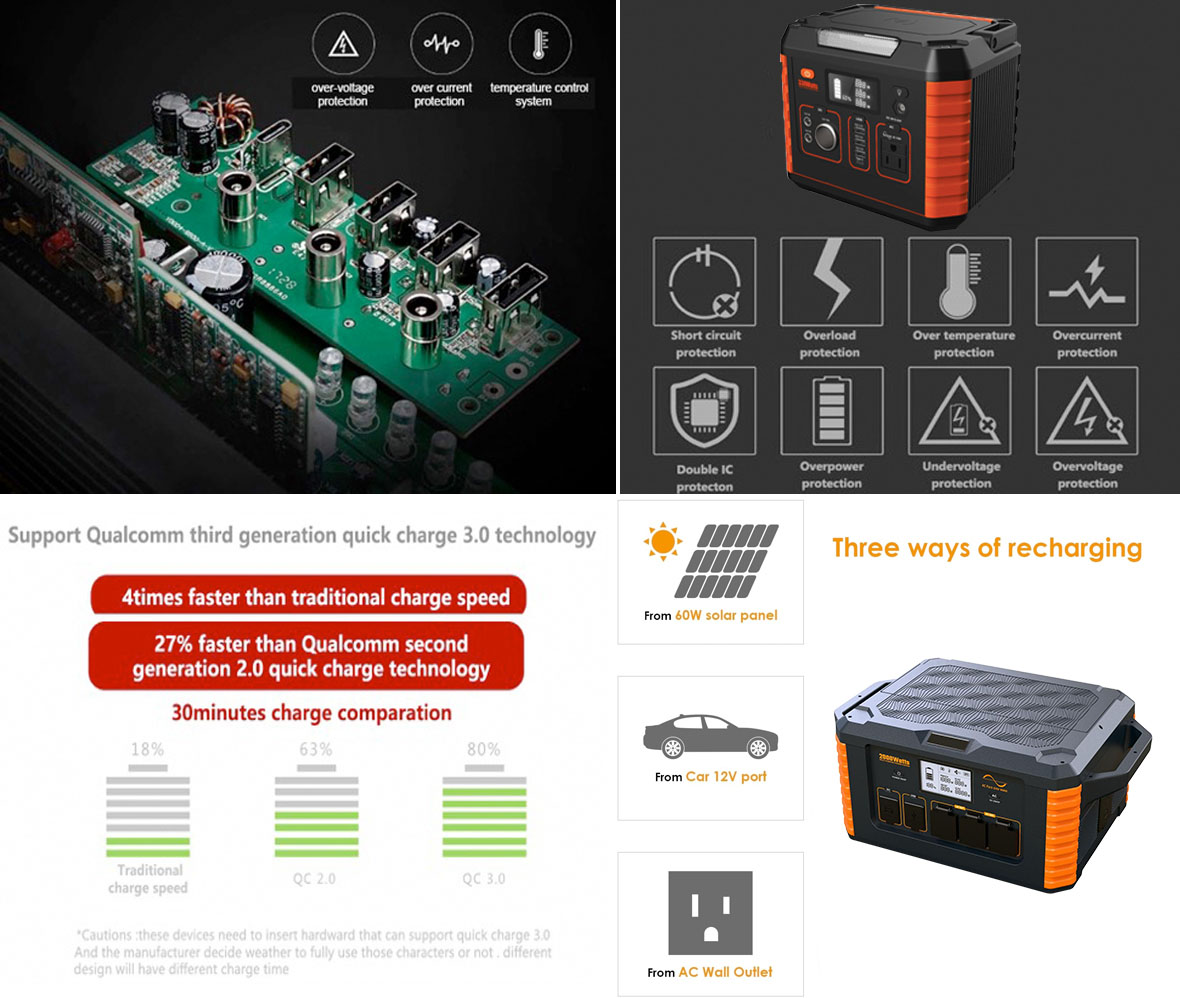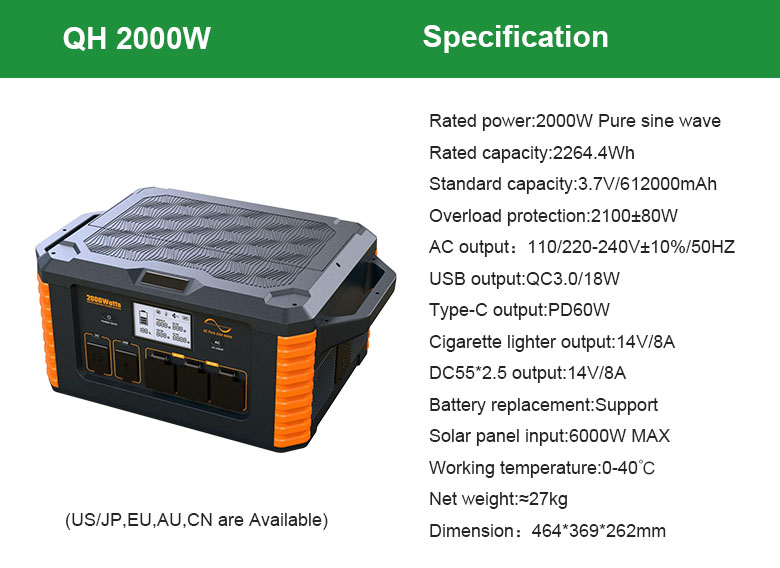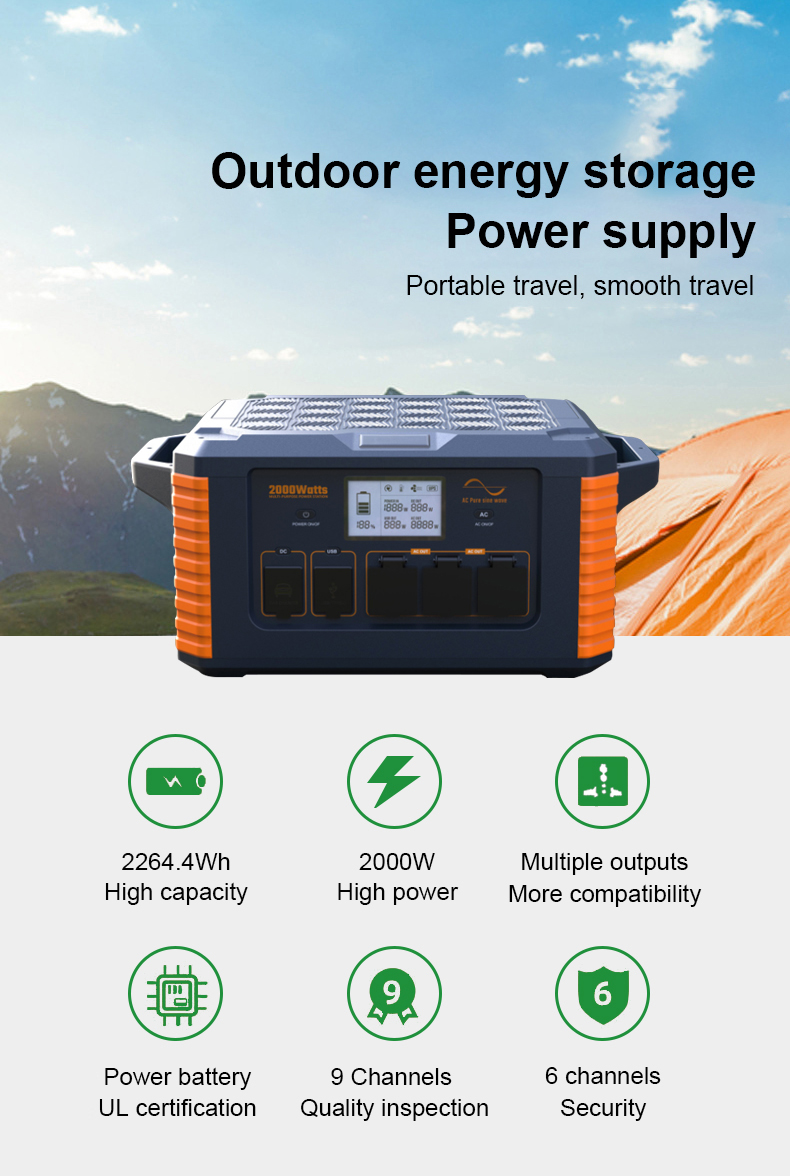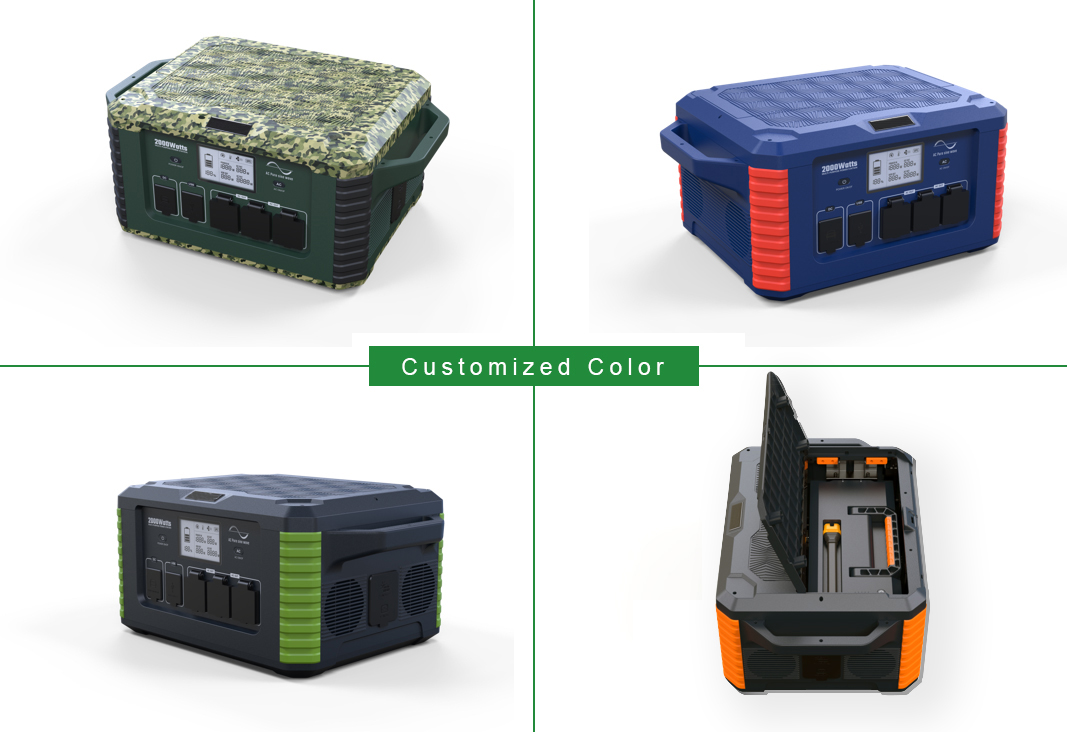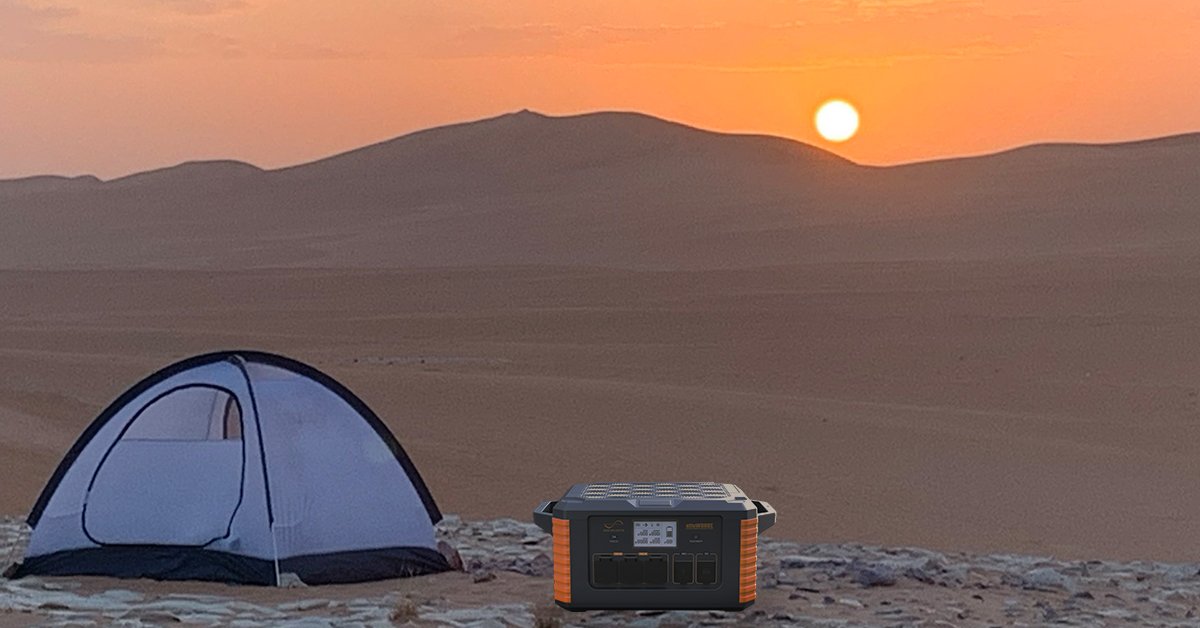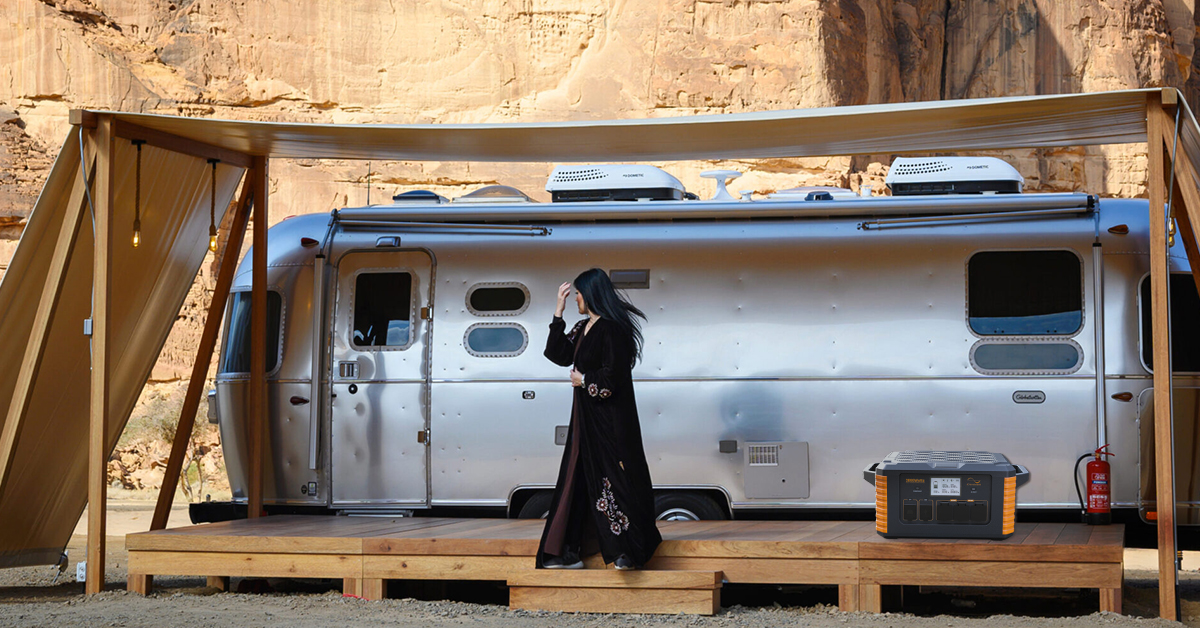 FAQ(Frequently Asked Questions)
Q1: What devices can be charged/powered by Power X?
A: Please note that the AC output port can only charge/power devices that operate at less than a total of 1000W, such as laptops, smartphones, drones, and so on.
Once exceeding, the device will start the over-load protection function and shut off automatically.
Please refer to your device specifications before purchasing.
Q2:How do I know the working hours of Power X?
A: Working time (estimation) = 799.2Wh* 0.85 / operating power of your device. (0.85=Conversion Rate).
For reference, assuming the power consumption of your device is 60W, the working time will be 799.2Wh*0.85/60W=11.3hrs (rough calculated).
Please note that the actual working time may vary under different situations.
Q3: Can Power X charge via the solar panels?
A: Power X supports solar charging, ideal for camping and the outdoors.
For convenience and safety, we recommend 60W QH Folding Solar Panels (sold separately, we recommend buying them with you).
Q4: Can Power X support pass-through charge? Can this power station support charging devices while being charged?
A: Yes, Power X supports pass-through charging, and you can use all other outputs while charging.
Q5:How to maintain my Power X?
A: Need to recharge it in time after draining all the power. Recommend Fully charged every 3 months to keep the power station in the best working condition and store it between -20 and 45 °C.
Keep your portable power station away from heat and direct sunlight to extend its life span.
Company Profile
---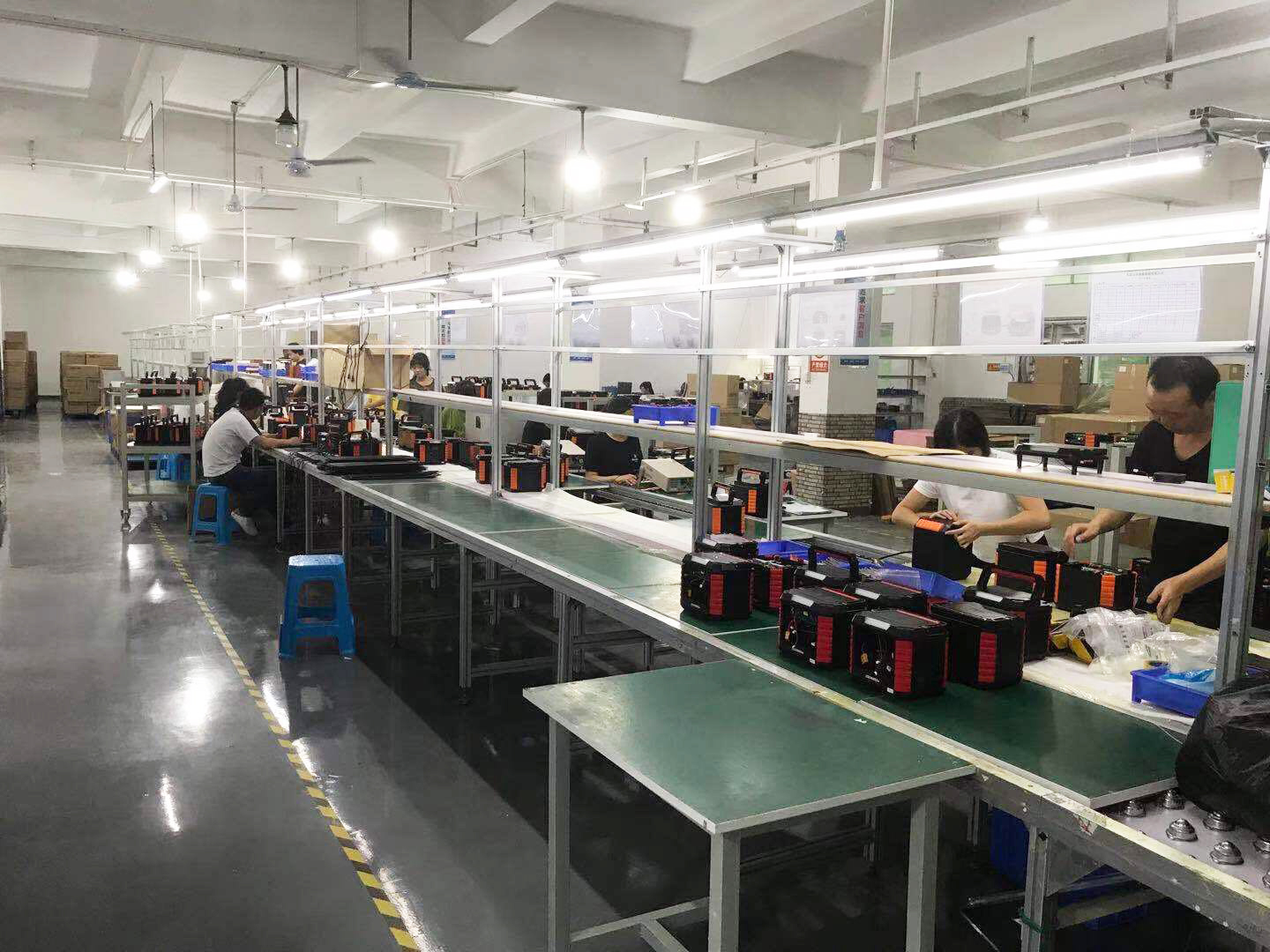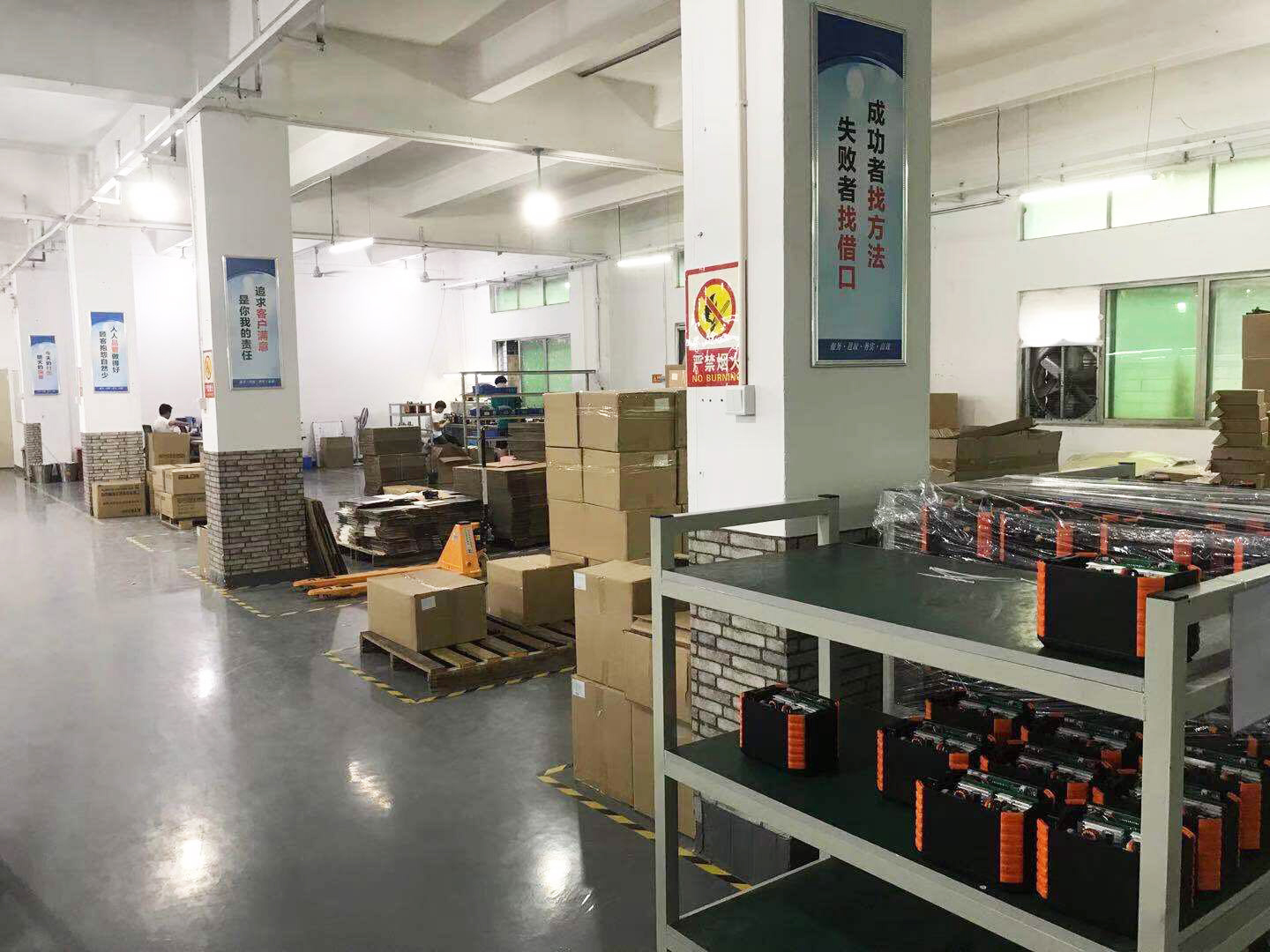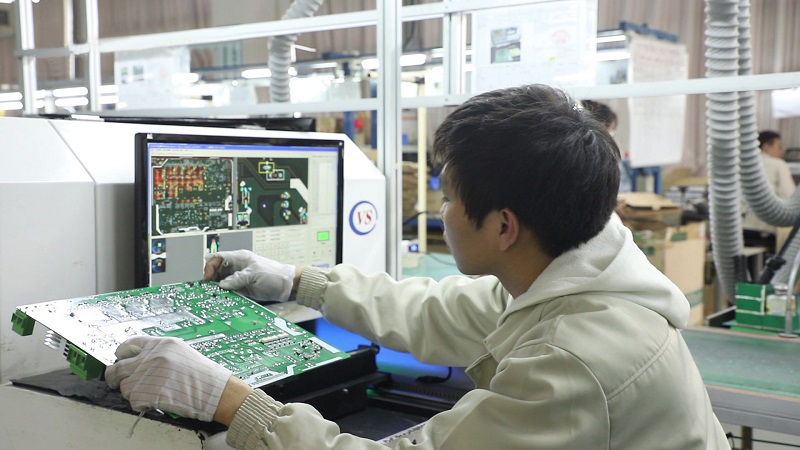 Package & Shipping(Different countries have different socket specifications)
---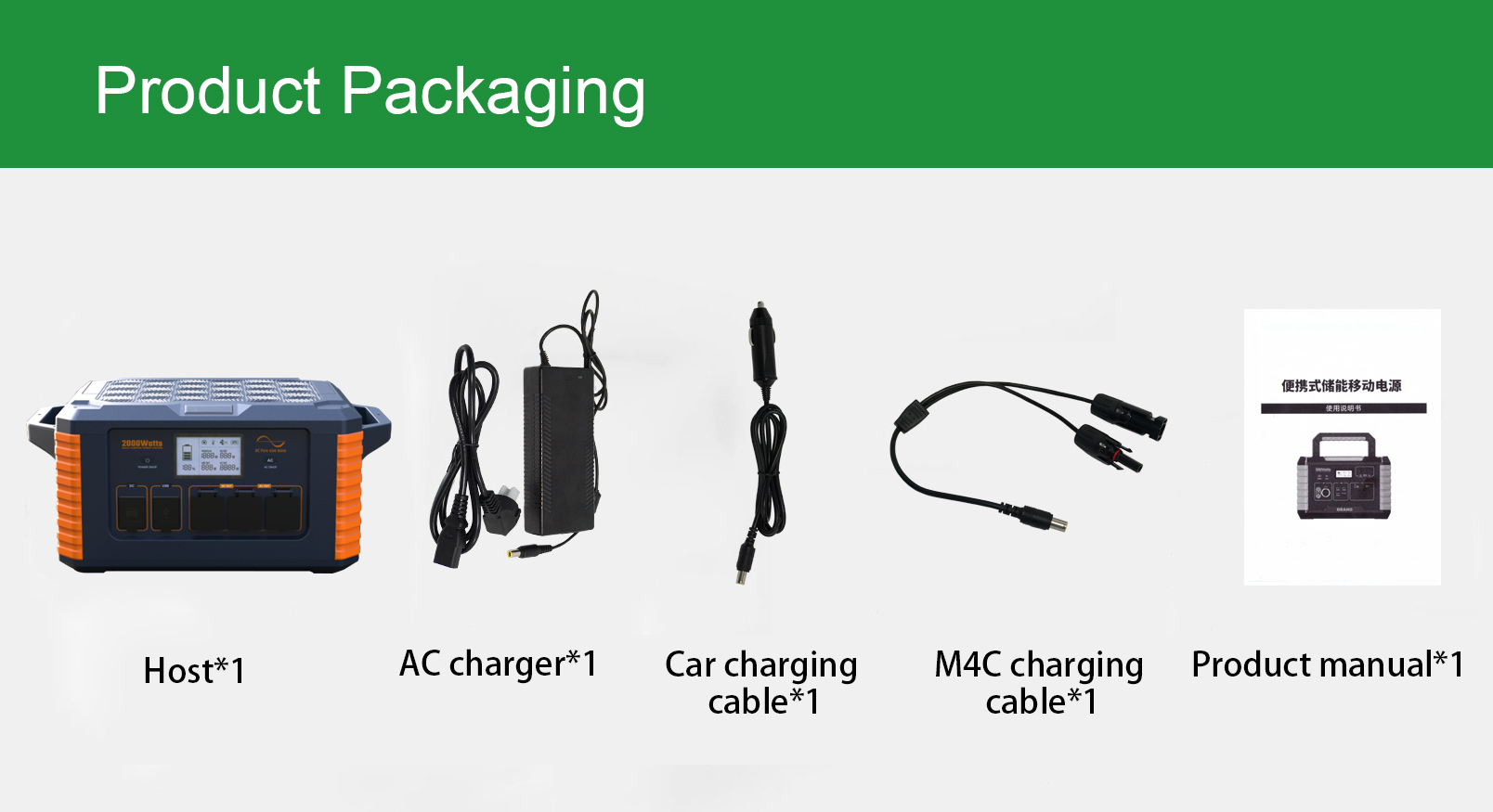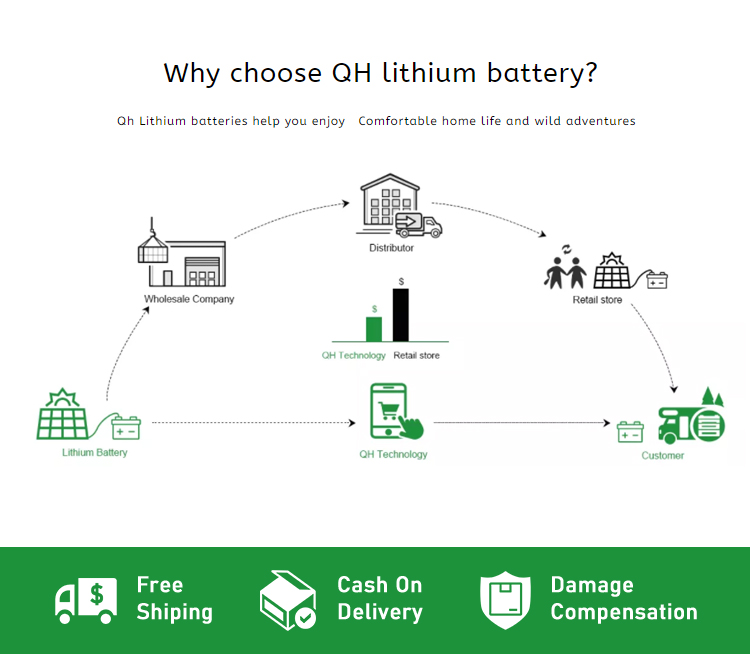 Cash on Delivery and Home Delivery Terms (UAE only)
---
In the UAE region, cash-on-delivery(COD) payment and home-delivery services are available. Logistics and transportation costs will be borne by us.
You will receive our confirmation call before shipping, we will ship after you confirm the order and shipping address, please make sure your phone is available.
Before you purchase, please read the following logistics instruction about cash-on-delivery and home-delivery services.
If you choose to use the cash-on-delivery and home-delivery service, you agree to the following terms by default.
About Delivery Address:
Please ensure that the delivery address you provide is accurate to ensure the safe delivery of your purchased goods. If you need to change the delivery address, please let us know in advance. Unknown addresses, remote areas, or frequent address changes may result in undeliverable.
About Recipient Information:
Please ensure that the phone number you provide for receiving the goods is accurate and keep the phone open during the receiving period. We will use channels such as telephone contact, SMS, or WhatsApp information to notify you of order and delivery information in advance so that you can receive your purchased goods as soon as possible.
About Logistics prescription:
We will deliver your goods when we receive your order. After the goods are shipped, you will receive them within 1-5 days.
① In the UAE region: 3-5 days to complete delivery.
② Dubai, Ajman: 1-3 days to complete delivery.
The date of delivery may vary due to delivery location and the items ordered.
About Payment:
After you receive the goods and confirm that they are correct, you can complete the payment by cash transaction or bank card payment.
Logistics Abnormalities:
If your goods are delivered for a long time, lost in the process of transportation, or other force majeure factors (accidents, bad weather, natural disasters) caused by logistics abnormalities, please prepare the relevant shopping vouchers, contact us as soon as possible, we will timely follow up.
About Return and Exchange:
If your goods are damaged in transit, or you are not satisfied with the goods you received, need to return and exchange, please prepare the relevant shopping vouchers, contact us as soon as possible, we will timely follow up. Goods damaged due to your reasons are not refundable.
Thank you for reading the above terms and enjoy your shopping.