Folding Solar Panel
EC-200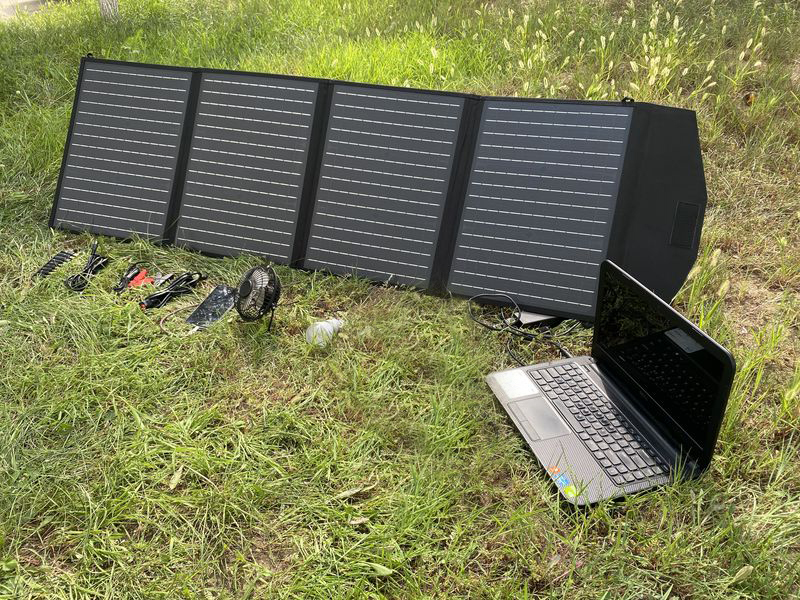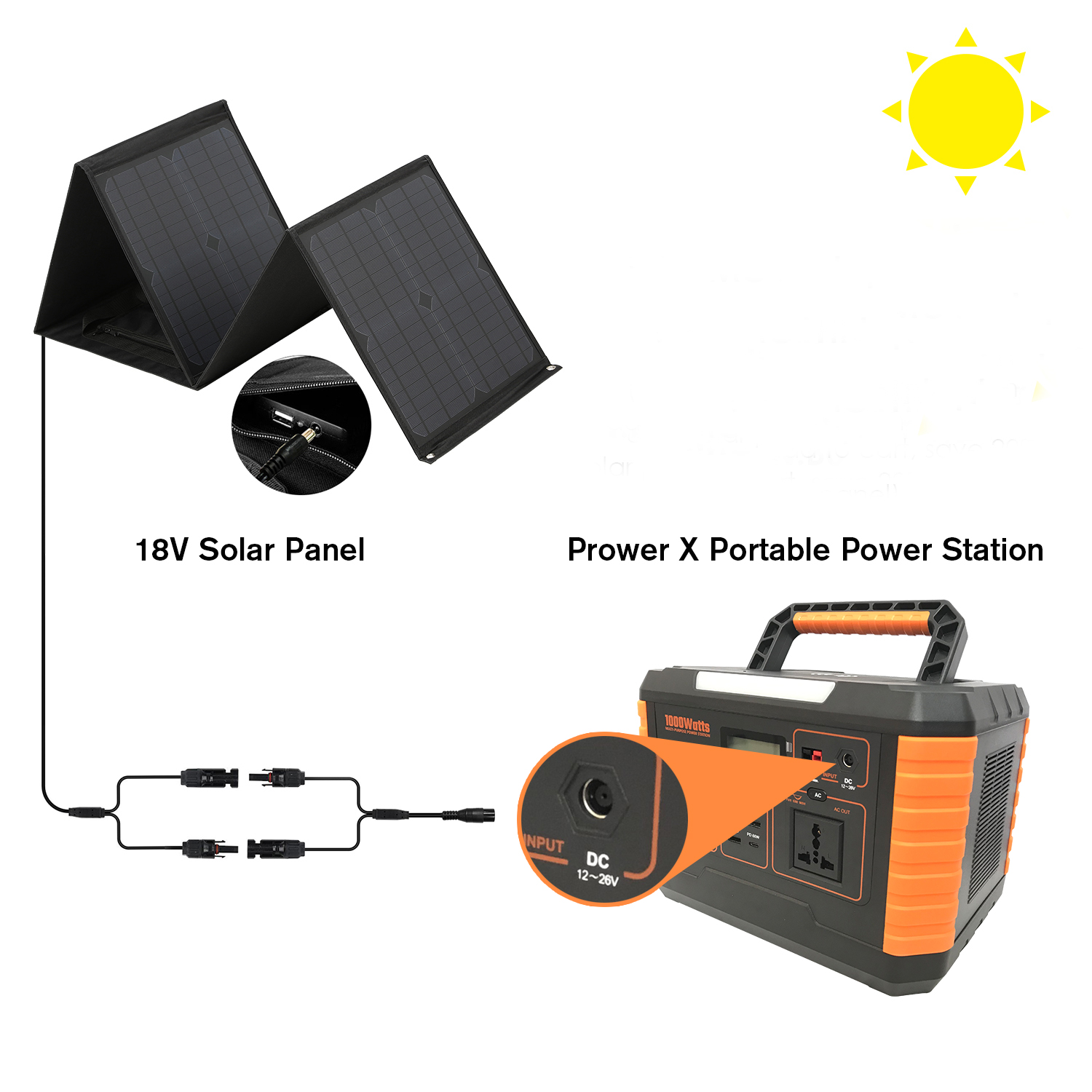 Product Performance
Parameter

Specifications

Details

Dimensions /MM

Folded

540*580*60mm

Unfolded

2460*540*25mm

Weight

7.0 Kg

Controller Module Efficiency /%

≥90%

USB ARSCP

YES

Output Current Less Than 100 mA

USBQC3.0 ARSCP

YES

Output Current Less Than 100 mA

Working Temperature (℃)

-10℃—65℃

LED Indicator

When the current output is normal, the LED is always red; when it is abnormal, the LED is off.

Solar Cell Efficiency

≥21%

It is composed of 4PCS 50W/9V and solar panels

Output power /W

200W Max

Open Circuit Voltage /V

24±5%

Operating Voltage /V

19.5±5%

Short Circuit Current /A

11.45±5%

Working Current /A

10.05±5%

Wafer Type

Monocrystalline silicon

B

Encapsulation

Pressure

ETFE

Overcurrent Short Circuit Recovery

YES

Automatic Repeated Anomaly Detection

DC Output

/

Solar Panels Direct Output
---

Introduction
EC-200 is a solar product that converts light energy directly into electricity. While absorbing solar energy, EC-200 can directly charge UPS power, iPad, iPhone, Android, and other devices
Application
Open the solar panel of the product, facing the sunlight, and then connect the device to the output of the product by using a charging cable. USB-A and C ports shall not be used when the solar folding bag is in parallel or series.
Working Principle of Solar Panel
With solar panels, solar radiation is converted into electricity, using the photoelectric effect inside the panels. When sunlight hits a type of semiconductor known as the "P-N junction" in solar panels, the light with very short wavelengths is easily absorbed by the semiconductor and collides with the "valence electrons" in silicon atoms, making the "valence electrons" gain energy and become free electrons to escape from the lattice, resulting in electron flow.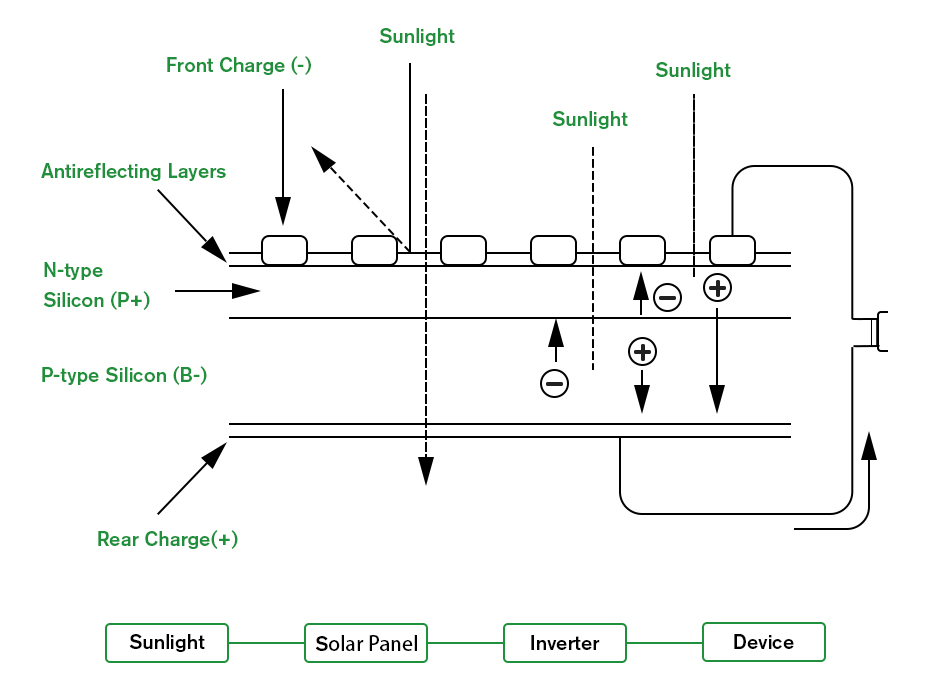 ---
Solar Panel IV Curve

---


Structural performance indicators
material and surface treatment: ETFE2
assembly process: lamination + sewing

Appearance should not be damaged, cracked, cape, serious dislocation, and other bad: the color is correct, the surface treatment is good, the upper and lower shell should not have obvious color differences;

Pad printing position, content, and color must be correct
Warranty and Product Liability
The warranty period is 12 months from the date of manufacture. Guangzhou Qihua Technology Co., Ltd. shall not be responsible for any accident caused by a failure to comply with this specification. We will inform the purchaser of any changes to this specification.

The attention of Solar Panel
Do not squeeze the solar panel, otherwise, it is easy to damage the solar panel.
Do not put the product into water or wet it.
Make the solar panel and the sun vertical irradiation as far as possible, to improve the solar panel absorption of solar light.
Keep the solar panel clean; otherwise, the absorption of the solar panel may be affected.
Try to ensure that the sunlight on each solar panel is uniform.
Do not casually discard the abandoned solar panels.
Pay Attention: USB-A and C ports shall not be used when the solar folding bag is in parallel or series.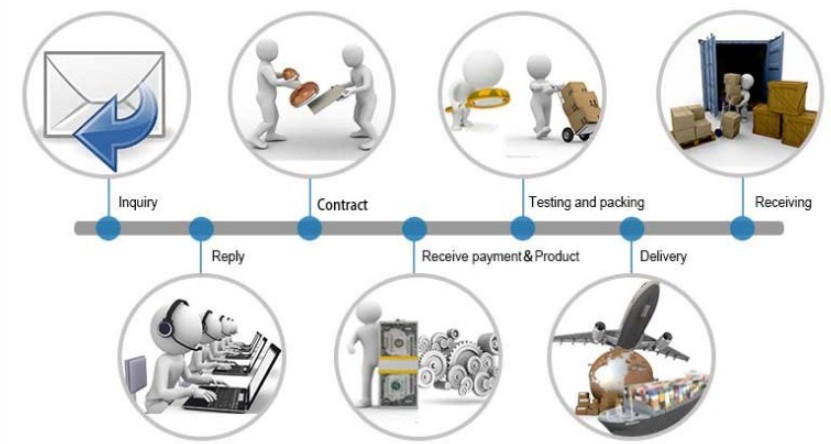 FAQ
---
1. Q: Where can I get the price?
A: We usually quote within 24 hours after we get your inquiry. If you are very urgent to get the price, please call us or tell us in your email so that we'll regard your inquiry priority.

2. Q: How can I get a sample to check your quality?
A: After price confirmation, you can require samples to check our quality.

3. Q: What about the lead time for mass production?
A: Honestly, it depends on your order quantity and the season you place the order. We suggested that you start inquiry months before the date you would like to get the products in your country.

4. Q: What are your terms of payment?
A: We accept T/T and L/C.